Here at Purple Haze Tattooz we use the latest technology from Quanta Systems, who have led the industry with high-end machines for years. We are the only studio in Victoria to use the latest Q-Plus C MT EVO technology, which features three Q-Switched wavelengths, which allows us to treat all ink colours in a single session. The Q-Plus C MT EVO is a Q-Switched device with a single or combined emissions through the proprietary Quanta Mixed Technology. Q-Plus C MT EVO can mix two different wavelengths to overtake the limits of the single emission. For example, it can treat areas with coloured tattoos in a single pass.
This is also the only Q Switch Laser with Fractional Technology to treat both tattoo colours and scars. The Fractionated Handpiece helps completely remove any scarring from being tattooed and can help rejuvenate your skin.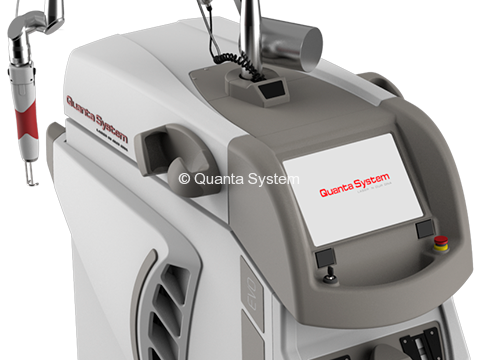 We charge based of the area of your tattoo, compacting and only including the area of skin that has been tattooed. Come in for a Free Consultation and we can provide you with a quote on the cost of Removing or Lightening your Tattoo.

Laser Tattoo Removal feels like having an elastic band snapped against your skin. It can have the feeling of a slight stinging sensation. Using our new Cyro 7 air cooler from Zimmer Medizin Systems. We cool the area of treatment to minimize any discomfort and numb the area that we are lasering.

Yes, using the Q-Plus C MT EVO Machine from Quanta Systems we are able to remove all colours of ink. Including Red ink which is one of the harder colours of ink to remove.

Depending on the size, density and how many colours the tattoo has, Sessions can range from as quick as 15 – 20 minutes to 40 – 60 minutes. The First Session will take a little bit longer than later sessions due to filling out our Laser Tattoo Removal form before your first session. Sessions after your first one will be much quicker due to not having to fill out the form again.

Depending on the size, colour, density and location of the tattoo on your body, it may take anywhere from 2 to 4 Sessions to Lighten your Tattoo. Where to fully remove your tattoo it can take anywhere from 5 to 8 Sessions. Each session must be at least six weeks apart.

Using the latest technology from Quanta Systems, we use our Fractionated Laser to remove any scaring from being tattooed. (This is included in your laser removal session at no additional cost).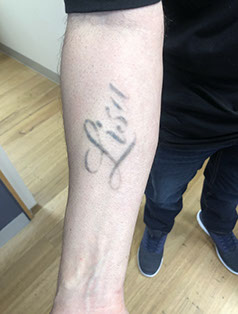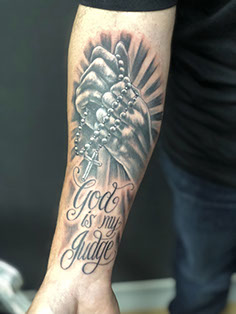 Amazing results - Anyone considering laser treatment, you must visit Purple Haze tattoo in Beaconsfield. I had 6 laser treatments on the same Tattoo using old technology at another location, 'painful experience' that didn't produce the results I expected. The new laser machine at Purple Haze is amazing. Recovery time was almost instant, at least 50% reduction in pain during the session, results are great. Thick Black ink lines disappearing after 1 session. 2nd and final laser treatment today and I am ready for my new artwork by Mick.
- Frank , Abacus Conveyancing